The dream of every person especially women is to get clear skin. Here are the tips for you which can make your dream a reality.
Tips for getting clear skin
1. Clean your face daily
Clean your face daily after you wake up and before going to bed. It clean pores of skin from the dirt you get all day and that's why it is helpful in getting clear skin.
2. Hydration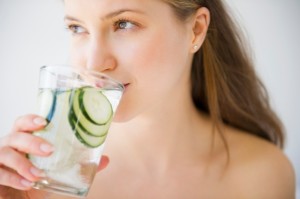 Doctors recommend to have eight glasses of water regularly that helps you in getting healthy body and skin. Because it aids your body in removing toxins from it and as a result you get dirt free skin.
3. Removing makeup
If you are a working women and apply makeup daily then it is good for you to remove makeup before sleeping. If you don't do this then there are chances you have to face problem like acne.
4. Use fuller's earth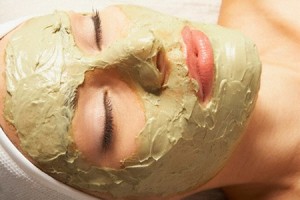 Fuller's earth is like a clay and can be very helpful in getting clear skin. You can use fuller's earth by mixing it with rose water and making a paste of it, then apply this paste on your face and wait until it dry. After it dried, wash your face with water and after using this tip I bet you feel smooth clear skin. It is also useful in removing pimples or acne from your face.
5. Don't mess with pimples
Mostly people who have pimples on their face abrade pimples by using their hands or a tissue paper that causes more irritation and increase in acne. So stay away from doing this if you want to get clear skin.
6. Acne removing products
Excessive use of acne removing products can cause skin burns or it may dry your skin. So use it according to prescription or after consulting your dermatologist.
7. Stay away from stress
Stress not only can harmful for your skin but also for your nails and hairs. Stress is one of the reason of having acne on face. So during stress busy yourself in activities that helps you to relax.
You have just read about how to get clear skin and I hope you find it helpful and also want to read about how to get glowing skin.