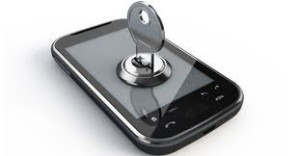 If you got a mobile or cell phone with purchasing a network connection from a mobile company. Then most probably your phone is locked and you can't use this mobile with other mobile company SIM card or connection. Or if you travel out of country and want to use their cell phone service still you are unable to do this. So you want to know how to get rid of this phone lock? So here we tell you about how to unlock a cell or smartphone so you can get freedom to use any mobile service of your choice.
How to unlock cell phone, mobile or smartphone
Here we are gong to tell you some methods to unlock your phone.
Unlock phones for free using unlock code

Its easy to unlock some cell phones for free using a unlock code like Nokia handsets but to unlock smartphones like android or iPhone this way is not possible. But disadvantage of unlocking is that it will void your warranty. For unlocking phone this way you need to know two things. One is your mobile set IMEI number and second one is your handset model. You can get IMEI number by entering this code to your mobile *#06#. And find model by entering this code *#0000#. After you get these two things you can now proceed to Unlock Nokia Free website if you have Nokia handset. Or you can search for free unlocking service on Google for your handset company. And after that without spending a penny you are free to use any network which suits you most.

Use a paid service to unlock phone

If you didn't succeeded to unlock you mobile phone using a free service then you can use a paid service. Spending some money won't hurt you if you get freedom to use network of your own choice and get cheap packages of calls. You can unlock your handset within 10 minutes by spending 10 to 20 dollars. You just have to use online service for this. MobileUnlocked is very legit online mobile unlocking service which is in business for years. Or alternatively you can use giffgaff service which tells you about best unlocking online services related to your handset company. For this just visit giffgaff unlocking service and select your handset make and model and it will tell you about best online unlocking services related to your cell phone and also that service price.

Unlocking smartphones

To unlock smartphones like android or iPhone you need a different approach. You can root your android phone to unlock it. And for iPhone you need to jailbreak it. But this way you void your handset warranty but you can now free to move to other network providers.
You have learned how to unlock a cell phone, mobile or smartphone. You can add some more ways of unlocking in comments. Or share it with others if you find it helpful.